Jason Warnix
Band Director
Ext. 54247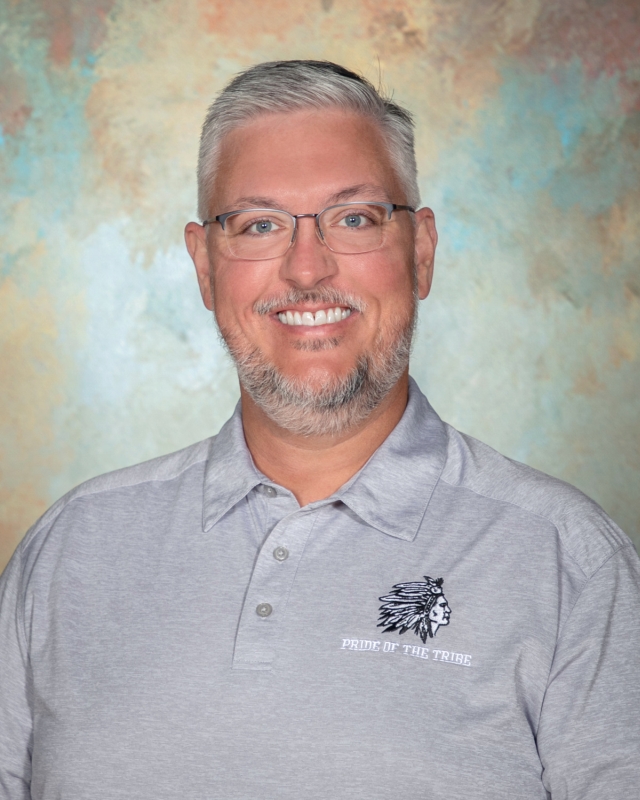 Use the form below to contact me. Be sure to include your full name and email address in your message.
Education
Arab High School-Arab, AL: Advanced Diploma 1995
University of North Alabama-Florence, AL: Bachelor of Science in Music Education 2001

Experience
Band Director 2001-2004 Prattville Jr. High School

Assistant Band Director 2004-2008 Prattville High School

Director of Bands 2008-Present Wetumpka High School

Biography
Mr. Jason Warnix is a native of Arab, AL where he graduated with an advanced diploma from Arab High School in 1995. Mr. Warnix received his Bachelor of Music Education degree in 2001 from the University of North Alabama where he was a member and section leader in various performance groups including the "Pride of Dixie" Marching Band, the UNA Concert Band, and the UNA Percussion Ensemble. While in Florence, performances with the Shoals Symphony and other local professional groups were common to Mr. Warnix. His talents extended into the world of Drum Corps International in 1997 as a member of the Front Ensemble of Southwind Drum and Bugle Corps. From 2001 to 2004, he was the band director at Prattville Jr. High School where he averaged 400+ students under his direction per year. In 2004, Mr. Warnix became the Assistant Band Director at Prattville High School. He was in charge of the Prattville High School percussion sections and the director of the Prattville High School Symphonic Band.

Mr. Warnix was the assistant Music Director at First United Methodist Church in Prattville from October 2005 until August 2009. In service at FUMC Prattville, Mr. Warnix led the Adult Hand Bells and the Contemporary Praise Band, and assisted with the Adult Choir and the Youth Choir in addition to leading music at various regular and special services. Mr. Warnix has also been the Sound Technician for the First United Methodist Church in Clanton. Presently, Mr. Warnix attends church with his wife, Mandy, and three daughters, Jordan, Kara, and Erin at Bethsalem Baptist Church in Billingsley, Alabama where he is the Worship Leader/Choir Director.

Mr. Warnix has been the Director of Bands at Wetumpka High School since August 2008, and has guided the band to straight Superior Ratings and numerous Best in Class Awards at marching competitions. The Pride of the Tribe was also invited to be one of two featured high school bands at the 2013 Alabama/Mississippi High School Football All-Star Game. The band participated in the Alabama Bandmasters Association's District Concert Assessment in February 2009 for the first time in over 12 years and scored Straight Superior Ratings. The band also scored an Overall Superior Rating at the first ABA Music Performance Assessment in March 2010, and then again in 2013 and 2014. The Pride of the Tribe has also performed in the Dynamic Music Festival in Orlando, and the Southern Star Music Festival in Atlanta. Members of the band have acheived Superior Ratings at Solo and Ensemble, and have attended several college and university honor bands as well as the ABA District VI Honor Band. Since 2010, Wetumpka HS Band members have consistently been placed in the Alabama All-State Honor Band under Mr. Warnix's direction. Mr. Warnix is a member of NAfME, AMEA, ABA, and AEA.